Meet Dr. Brandon Augustine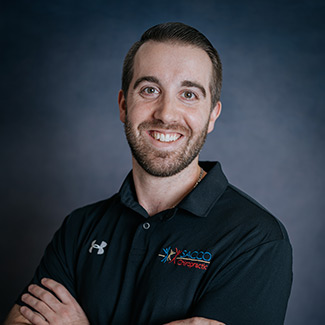 A Call to Chiropractic
Dr. Brandon Augustine grew up in the small town of Freeland, Pennsylvania. At a young age his mother was diagnosed with stage four breast cancer. Against all odds, and with God's grace she defeated cancer and lives her life to the fullest. After watching his mother battle cancer, and having a sister with Down Syndrome, Dr. Brandon Augustine believed his calling in life was taking care of others. He developed a strong passion to become a natural healing doctor which led him to chiropractic medicine. He dedicates his life to help heal as many people as he can and strives on providing the best treatment possible with honesty and integrity.
Education and Experience
Dr. Brandon Augustine attended college at Shippensburg University, where he received a Bachelors degree in Sports Medicine and a minor in Biology. After completing his undergraduate studies, Dr.Brandon Augustine graduated with his Doctorate from Palmer College of Chiropractic in Davenport,Iowa. He was awarded the Dean's List at both universities. Outside of the office Dr. Brandon Augustine enjoys hunting, fishing, golfing, going to church, spending time with his family and playing with his dog Benson.
Schedule An Appointment.
Use your insurance coverage for your visit. Find out what we can do to restore your health by contacting our friendly team today!
CONTACT US »

Chiropractor Hazleton | (570) 497-4150