Our Services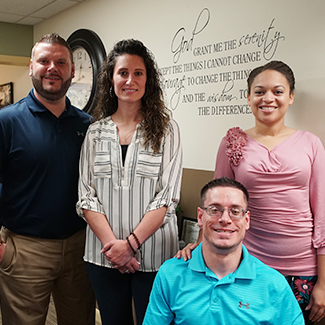 Dr. Sacco's ultimate goal for patients is to help them find the relief they've been seeking to help them live the best life possible. He's proud to be back in his hometown, helping those who have helped him so much in life.
We currently offer the following types of natural care for patients of all ages, from newborns to grandparents and everyone in between. Read more about each service by clicking the links below:
Spinal Decompression Therapy
Care for Sports Injuries & Plantar Fasciitis
Get Started Today
We'd love to help you reach your goals in health. To get started today with specific and targeted care unique to your needs, give us a call. We're open late each week for your convenience and are proud to be in network with most major insurance plans. Get started today!

Our Services | (570) 497-4150