We Can Help
Let Us Help Your Family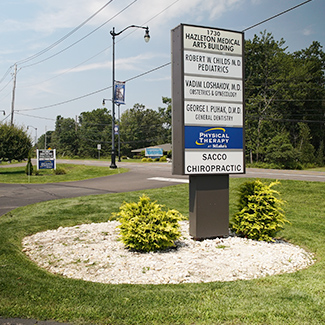 There are so many positive ways that chiropractic care can impact your overall life, starting with relief from a number of ailments and illnesses aside from just pain.
Here's are a few little known things that chiropractic care can help!
Headaches and Vertigo
Having suffered from headaches and vertigo in college, Dr. Sacco knows how dreadful they can be. After being put through the ringer when it came to scans, treatments and pills, he finally found chiropractic to offer him the most relief. He's proud to say he hasn't experienced a migraine in years!
Dr. Sacco has welcomed patients to his practice that haven't had relief from migraines and vertigo for years. One woman who had been a frequent sufferer let him know that immediately following her adjustment, it was the "best 6 hours she'd spent in the past 6 years."
Plantar Fasciitis
As the most common cause of heel pain, Plantar Fasciitis, also known as a strained plantar fascia, can seem debilitating when you can't find relief. At our practice, Dr. Sacco can provide specific adjustments focused on helping to relieve stress and reduce inflammation in the affected area.
As a college athlete, Dr. Sacco understands firsthand how bothersome this can be, and wants to help as many people as he can find relief from it naturally.
Disc Problems
Problems like herniated discs and sciatica can wreak havoc on your health, causing pain that you shouldn't have to live with. Using spinal decompression, we're able to relieve pressure on your spine and help create space between your discs. We often see patients who've been dealing with chronic back pain for years that are amazed at how much better they feel after just one spinal decompression treatment!
Neck Pain
Whether stress-induced or the result of a sports injury or texting, neck pain can be mildly annoying or highly debilitating. We see plenty of patients who have put up with persistent neck pain that negatively impacts their daily life. Over-the-counter drugs merely mask the pain. With safe and natural chiropractic care, Dr. Sacco can address the cause of your neck pain and provide effective, lasting relief.
Low Back Pain
Often the result of a torn or pulled muscle or ligament, low back pain can adversely impact your quality of life. Sitting at a desk for hours a day, forgetting to practice good posture or improperly lifting heavy objects can result in low back pain. Tempted to reach for over-the-counter medications? While they may offer temporary pain relief, they don't get to the root of your low back pain. Instead, Dr. Sacco can provide relief and improve spinal function through chiropractic adjustments.
Sciatica
Have you experienced a burning or tingling sensation in your leg, low back pain, hip pain or pain in the buttocks that worsens while sitting? If yes, it's likely that you're experiencing sciatica, which is caused when the sciatic nerve becomes pinched. Dr. Sacco can perform a series of chiropractic adjustments that can improve joint motion in the lower back. As a result, you can experience relief from this painful and bothersome condition.
Children
Pregnancy
Herniated Disks
Fibromyalgia
Ready to feel better?
Contact our practice today to get started. We can't wait to help you achieve your best health yet.
CONTACT US »

We Can Help | (570) 497-4150